Pull Out Force Strength Test of Tie Gum
Last week we received an materials from our Germany customer. He is a new one in this field and buy this materials from India before. It is cheap and good look but after my customer used for one time he said it is poor quality and the joint what he spent 5 hours made just broke after the conveyor start to run. But he must to buy new materials to make the splice for the belt to quickly start and prevent influence the conveyor belt running.
When he inquiry us we give him right goods and ask him better also send a sample of what he bought last time from India, after we received it the same day we have a test for the materials what my customer bought. Because we have built a national standard and professional laboratory from 6 years ago, our purpose just like this customer's states, we really worry our products materials have problem and then our products also influence by the raw materials, that's why we spent much money to have our own laboratory.
After test the results is this materials pull our force strength for steel cord in the tie gum materials only 20% of national requirements, and only 15% of our brand of materials. Here you can check the test video. Because it is a totally unqualified materials so cannot make any steel cord belt hot splicing(that India materials).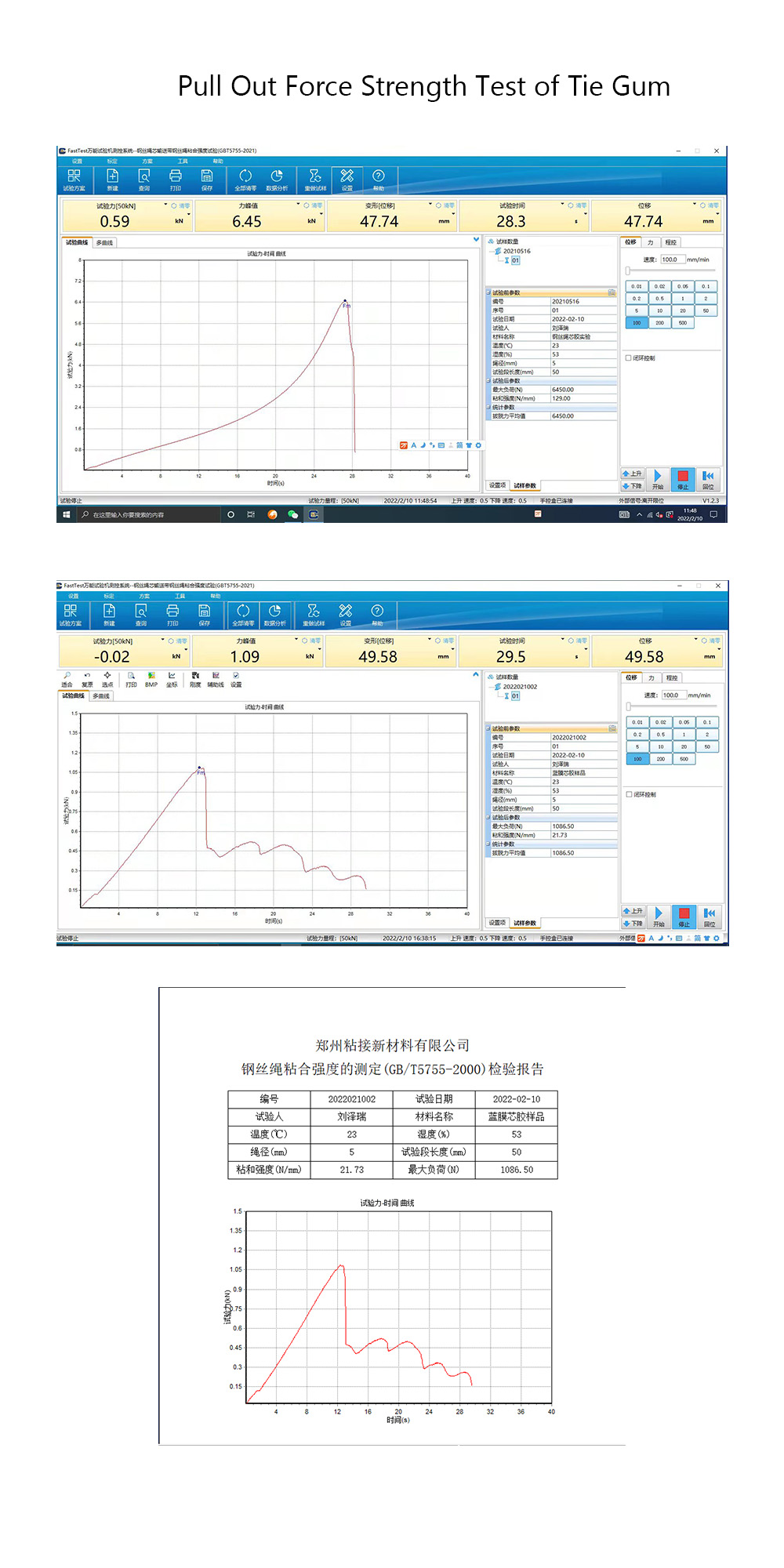 Therefore,if you buy the materials of chemical products, must be choose the materials have test report or certificate at least, then if you can find a supplier who have a laboratory, then it will be safer. Chemical products like rubber which only have strict datasheet support are available for the application, because it will influence more after you really apply it on your conveyor belt. All of the datasheet better have laboratory test results, which can prove your purchase successful to prevent a waste time and energy behavior.
Briefly, when find tie gum raw materials:
1. Buy from conveyor belt supplier.(Shortage is stock life very short only 1 month so really influence your construction)
2. Buy from Famous brand like Rema Tiptop or Nilos.(Very expensive but safe)
3. Buy from the suppliers who have laboratory to test for the materials before sold to you(Save money and also safe, can have video call)
4. Buy from the suppliers free to make up new materials if the materials what you bought from them have problems. (After sale warranty is very important)
5. Buy from the suppliers at least have very strict and standard test report.(This is the bottom line for any chemical products)
The above several suggestions are listed in order of importance from 1 to 5, please consider it as your exactly situation. Buy right materials is only a start, so always remember, yield twice the result with half the effort. A good start means a good results.
Prev:no more